Body Reboot Landing Page 2020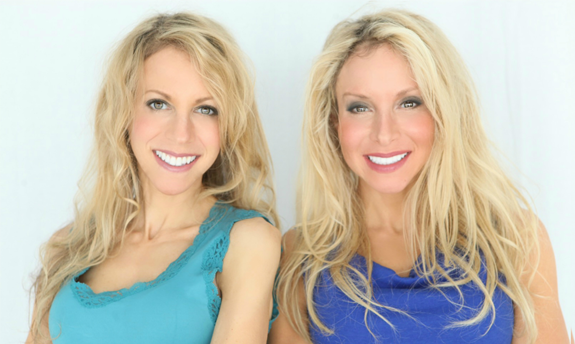 We show you how to lose weight and indulge without guilt!
The Nutrition Twins
Have been Featured On:







Lose weight -
and keep it off.
Even while eating the foods you love.
Is this really possible? You bet!
Let us show you how.


You've got your whole life in check -
let us help you get your weight under control too.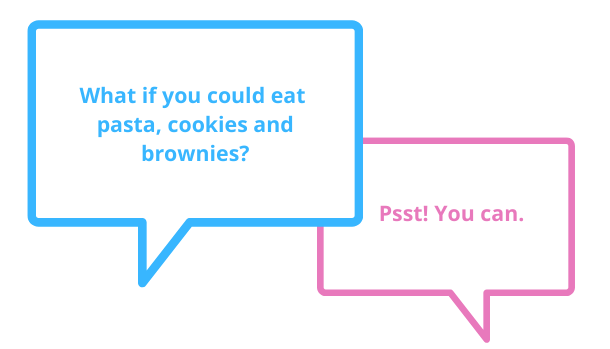 Pasta in cream sauce? What? Doesn't it make you nuts to watch other people eat all your dream foods, while you push away the bread basket, the brownie and the chips, and still struggle endlessly to get down to (and stay at) your goal weight?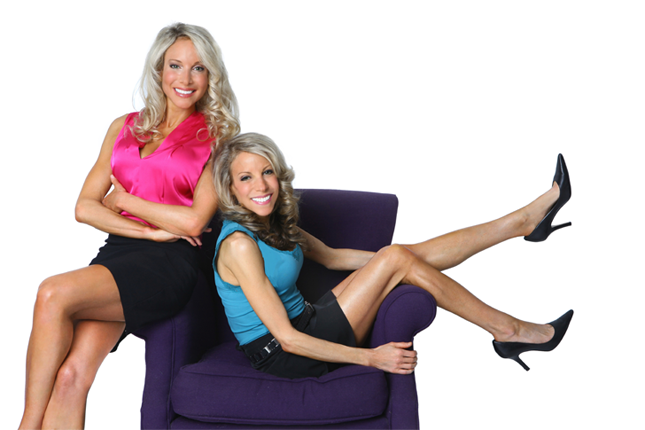 Registered dietitian nutritionists, certified personal trainers, and fitness coaches.
We believe that everyone can be happier by leading a healthy lifestyle, and we've created the jump-start to get you there, along with a personalized plan to help keep you there for good.
We want you to enjoy the food you eat, and eat the foods you enjoy, while rebooting your body and learning to lose weight permanently so you can always feel great.
We train you to master the game plan we use in our proven weight-loss system. You'll jump-start your health and lose those stubborn pounds, and you'll learn the strategies we teach you so you can look and feel your best for life.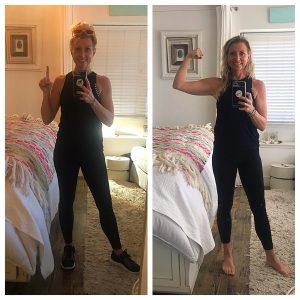 My experience with the 21-Day Body Reboot was so empowering and life changing! It challenged me to try new recipes, new foods and reset my taste buds. I loved that I was still able to eat the foods I love most and incorporate them in a healthy eating plan and still lose weight!
-Angie T, California

Struggle to lose weight?
Have a hard time maintaining weight loss after all your hard work?
Wish you could be in control of your eating?
Want to feel lighter and more energetic throughout the day?
Feel like you have to give up your favorite foods to lose weight?
Wonder if you really have to feel hungry in order to reach your goals?
THIS PROGRAM IS NOT ABOUT STARVING YOURSELF!
It's about eating satisfying, nourishing foods and feeling energized.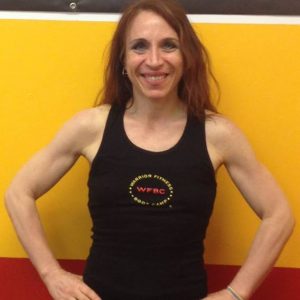 The 21-Day Body Reboot is awesome on so many levels! I can't say enough about how much Lyssie & Tammy have helped me. I had some medical issues when I first met them and had gained a lot of weight. They were so knowledgeable and encouraging and supportive - I lost the thirty pounds and I've kept it off. We're a team. They listen and work with your needs and preferences and always have a great solution. I wanted a jumpstart and took the 21-Day Body Reboot and loved it! It's very easy to follow and you have so many choices of delicious foods to eat and menus to follow, if you want. You learn portion control and how to indulge without sabotaging your hard work or feeling starved or deprived. Lyssie and Tammy are so knowledgeable and so full of positivity and support! They offer so much encouragement and help on the Facebook page. I can't recommend doing this program enough!
- Li, G., New York
This Program Is a Good Fit for You If:
You want instant relief to feel lighter and less bloated and not just for the moment.
You struggle to balance a healthy lifestyle with indulging.
You feel discouraged and frustrated and wonder if you'll have to deal with this your whole life.
You want to break unhealthy eating cycles for good.
You want to know how to recharge your body and feel more energetic every day.
AND IT'S FOR YOU EVEN IF:
You've tried every diet, bought every book and late-night-infomercial workout gadget under the sun…
…but never stuck with the plan or couldn't keep the weight off once you lost it.
It's not your fault. If you think nothing works for you, that you're born to be heavier than you want, and that you failed at those plans, that's not true.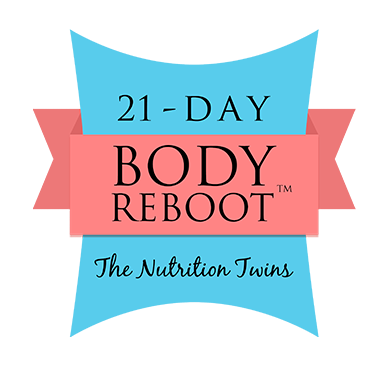 We teach you to conquer your eating struggles so you can fit into your favorite jeans and feel confident when you catch a glimpse of yourself in the mirror.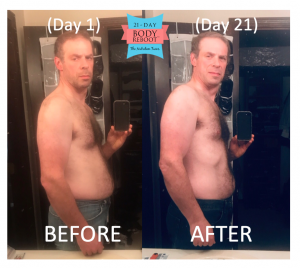 Lyssie and Tammy's guidance is authentic and they came at a time in my life where I needed to get back on track. I've always struggled with planning in advance—for travel and just in general--and now I feel awesome!
-Frank C.

The 21-Day Body Reboot™ is a groundbreaking program
and the first of its kind that:
Gets quick results while you indulge—and you completely understand why it's working
Maximizes results by taking advantage of the weekend phenomenon (this is the key to indulging without impacting your waistline)
Tailors your plan based on your weekly challenges and successes and that:

After only 21 days, you'll walk away with strategies for indulging in any situation and still losing weight, which you can use anytime for the rest of your life

Comes with The Nutrition Twins guiding you as you eat a diet of unprocessed, health-promoting foods
Shed Fat
Feel Lighter and More Energized
"Flush" Toxins and Overindulgences
Start Resetting Your Taste Buds
Jump-Start Your Healthy Lifestyle and Body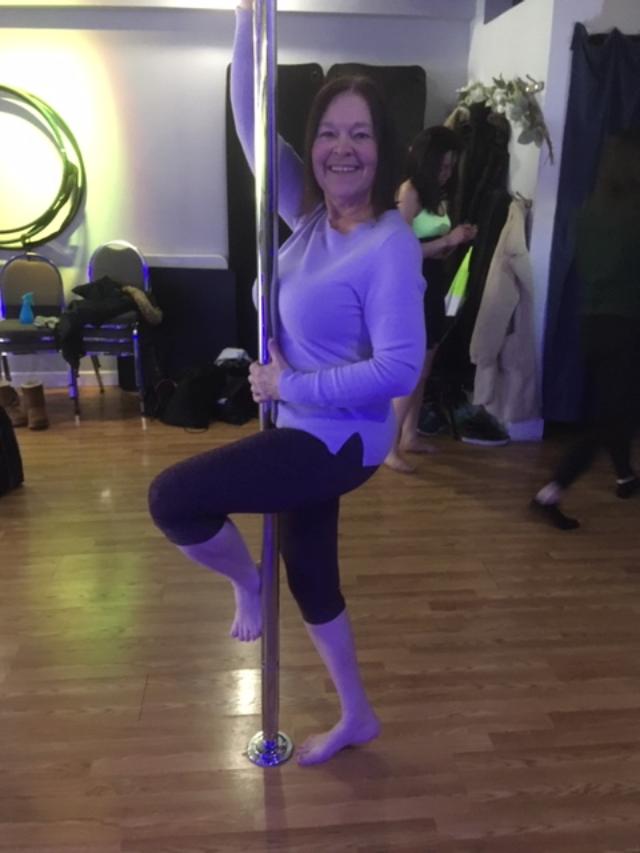 Tammy and Lyssie have the market cornered on losing weight while not dieting-- and losing in a healthy way. It's a lifestyle change instead of a diet. Diets don't last, but a lifestyle change can. The twins have a very hands-on approach and you know you're in good hands at all times. They are supportive and encouraging 100% of the time. I highly recommend them

.  I'm slim these days and I love it. I will never be heavy again. I'm proof that their methods work, and can work for a lifetime!
Elissa, Michigan
REWIRE HOW YOU THINK ABOUT EATING
so you can enjoy fun social outings without sabotaging your weight-loss plans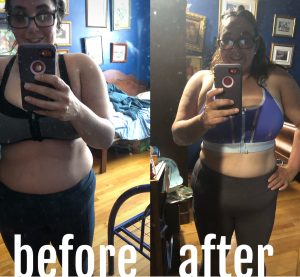 The Nutrition Twins are a god send!! I was stressed out and couldn't figure out why the scale wasn't going down being a breastfeeding momma who works out 6 days a week and eats healthy 80% of the time. Lyssie and Tammy provided a sensible strategy based on real nutrition knowledge that helped me break through a plateau. I've now lost a significant amount of weight and I feel like a weight has been lifted off my shoulders because now I have a plan to continue to lose weight safely and steadily.  More importantly than how much I've lost it that I regained the will power to keep going.  Thank you, Tammy and Lyssie!
Jennifer C., New York

3 weeks, 2 phases, 1 healthier you.

PHASE 1: CLEAN EATING REBOOT
Each week you'll follow a new menu plan, including easy-to-make cleansing drinks.
You have the option to follow the menus exactly, so there's no guesswork.
Or you can follow specific guidelines. Don't worry; we keep it simple. (We give you the amount of protein, veggies, etc., at each meal, in case you would like to make substitutions).
You'll receive expert advice to amp up the exercise you're currently doing!

PHASE 2: PERSONALIZED "FREEDOM" REBOOT
Just as you're craving a little more flexibility, your plan introduces some freedom to your week!
You get guidelines and game-changing tricks all based on your eating patterns and favorite dream-foods, so you can go indulge while shedding weight.
New weekly goals include strategies to conquer your eating struggles.
You'll learn how to relax around food and how to indulge and easily reel it back in so it never catches up with you days or weeks later.
After 21 days, you'll master balancing indulgences with losing weight, while being healthy and feeling energetic.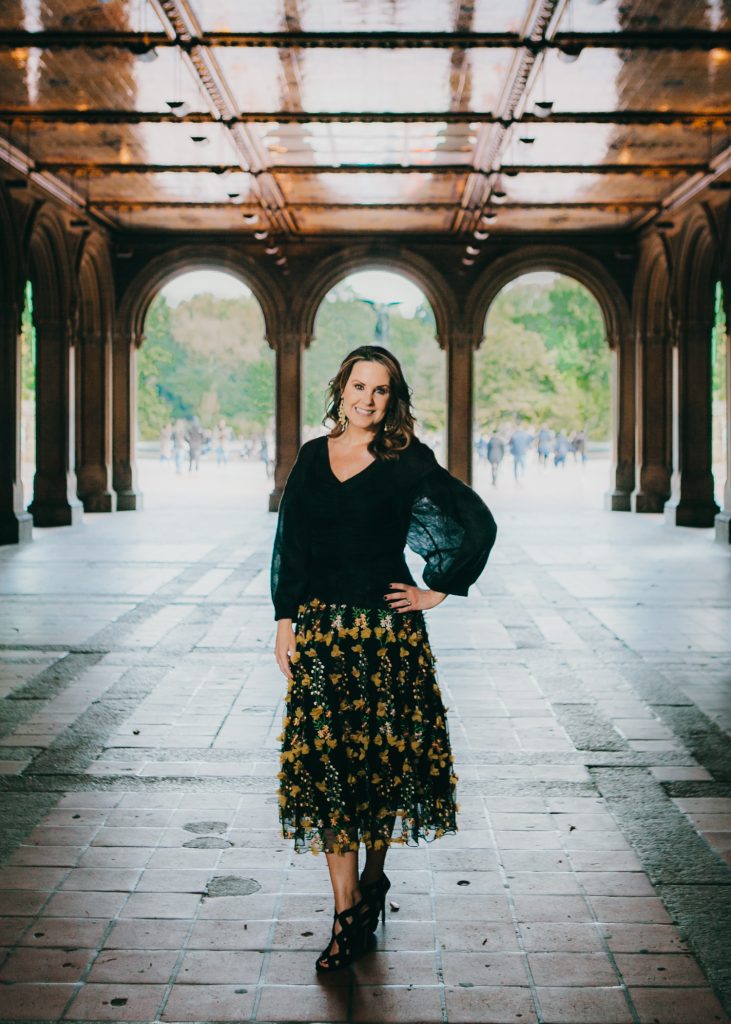 The Nutrition Twins –Lyssie & Tammy 21-Day Reboot Program is amazing! I lost weight but what was also so exciting was that I had so much more energy! I learned key strategies on how to be in control of my health and stay on a fun and exciting program that is sustainable. The program is easy to follow with a lot of support tools along the way. The science-based program teaches you the skills to plan ahead for everyday eating and any obstacles on the way. Tammy and Lyssie are registered dietitians and certified personal trainers so their guidance, feedback and experience is so inspiring! They have a great positive energy and they are always available for any type of support and questions. The 21 Day Reboot takes the stress out of living a wholesome healthy lifestyle –I highly recommend the program, it was a fantastic experience!
Michelle, New York

HERE'S HOW THE 3 WEEKS
(and your Prep Week) ROLL OUT:
Get Ready! Prep Days Oct. 22-25
PREPARE YOUR MIND AND KITCHEN for success days before your reboot starts.
You'll feel excited, happy, and empowered. Over the 4 days, you'll get program basics to ensure you're prepared for your successful reboot
RESET YOUR BODY to have a more efficient metabolism.
You'll feel lighter and less bloated. You'll have more energy and you'll feel happy to be in control of your food choices and your health.
In 1 - 3 days: You'll feel lighter, have more energy, flush bloat and release puffiness.
In 5 days: You'll feel liberated and you'll know how to eat to feel satiated and to lose weight.
In 7 days: Your stomach will be flatter and you'll feel happier.
*Past participants have lost 5 or more pounds in the first week.
*Results not typical.
RECHARGE YOUR BODY to increase energy, so it feels easy and you keep going.
You'll feel even lighter, stronger, and healthier as you boost your body's defense against toxins, helping it to flush pollutants. And you're eating the foods you crave, without any guilt.
In 14 days: You'll feel confident about balancing weekend indulgences with daily healthy habits, all while losing fat.
*Past participants lost 4 pounds or more during the second week.
*Results not typical.
REJUVENATE YOUR BODY to boost your immune system, and make you a fat-burning powerhouse.
You'll reset your taste buds and squash uncontrollable cravings. You'll feel empowered and motivated to move forward.
Bloat and puffiness will be gone and your clothes will feel roomier and cover your body more seamlessly. You will have rejuvenated your cells, and you'll feel lighter, more energetic, and in control of your weight and your life.
*Past participants have lost as much as 15 pounds by the end of the program.
*Results not typical.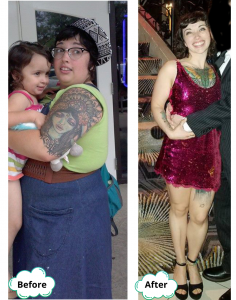 Lyssie & Tammy are incredible problem solvers and so much fun to work with! Their methods are effective, easy to follow, and sustainable. The pounds slipped off easily and I didn't feel like I was starving or compromising my love of food. I've learned so much from them, they've helped me change my attitude toward food and feel confident in my body and health again. They taught me the skills I needed to deal with emotional eating and how to strategize for everyday meals and obstacles. Lyssie and Tammy work hard for you and believe in you even on your most difficult days, they're inspiring!
- Jupiter O., Texas

By the end of the 21 days, you'll:

Know how to eat to feel full, absorb more nutrients, and lose weight without a struggle.
Completely rewire how you think about eating so you can enjoy fun, social outings without sabotaging your weight-loss plans.
Have confidence in yourself, knowing that you can fully indulge in your favorite foods and then reel it back in and stay on track.
I have tried for years to lose weight. I've exercised, watched calories and drank lots of water, but no matter how hard I worked, I wasn't succeeding. Lyssie and Tammy helped me understand how to follow and adapt meals and menus so hunger wasn't an issue; I felt in control and alive. I was amazed that in three short weeks I lost nine pounds!!! Using what I've learned, I've not only kept the weight off but I now have strategies that continue to provide success.
- Jeane B., Utah
WHAT WOULD IT BE WORTH TO YOU IF...
After 21 days you felt light, bloat-free, recharged, slim, and confident in a body you love—and the feeling stayed with you—for good
You had 100% confidence that you could enjoy your favorite foods alone or going out with friends and family without sabotaging the slim body you adore
You could finally wake up in the morning feeling elated to get dressed and show off the way you look, knowing you'll easily slip into the first outfit you put on
You learned the secret to feel in complete control of your eating, your body, and your life
That's the opportunity we want to introduce you to today.
The two of them are great! They kept me motivated by always being positive and gave me great guidance with my food choices I have lost the rest of my weight that I needed to lose (which is obviously the toughest part) . I feel like I learned to eat differently. Whole, fresh foods. I was always eating snack bars before- which I always felt hungry-I like food and I like to eat, so when they chose my foods for me, I found to be more satisfied and I felt like I was eating a lot .
- Danielle B., Florida
Join today and you'll get:
You'll get strategies to lose those stubborn pounds in 21 days (and to keep them off!) while indulging in your favorite foods, plus videos, guidebooks, menus, recipes, and shopping lists, as well as exercise guidance, Facebook support from The Nutrition Twins, and accountability from other group members. We provide you with every tool you need to lose weight with confidence and ease.
Burn fat quickly and safely, and keep it off utilizing simple but powerful customized strategies and resources that don't waste time, energy, or morale on a quick-fix that is bound to backfire.
Develop skills and confidence to enjoy eating in any situation as you feel great in your body.
After only 21 days, you'll walk away with strategies for eating your favorite foods while keeping the pounds away, which you can use no matter where you are, anytime in your life, whenever you need a boost.
Complete hand holding and LIVE Q&A support calls as you walk through every step of your 21-Day Body Reboot™
Tips for kitchen and mental preparation before the program begins so you can make the most of your 21 days
Popular Clean-Tox™ drink recipes to flush toxins, motivate you to drink more, and keep you satisfied
Motivation and exercise advice to amp up your current exercise (or non-exercise!) routine
The 21-Day Body Re-Boot is an incredible program and I am so grateful for Tammy and Lyssie! My husband and I did the program together. Not only did we lose weight, but we also learned how to eat in healthy, balanced, and mindful way. The program recipes are easy and delicious and when we didn't follow the recipes, it was simple to put the meals together. Personally, as a  healthy eater, I was convinced that this program wouldn't help me lose my last 8lbs of baby weight, but I put the trust in the Nutrition Twins. But following the program, the weight came right off! Tammy and Lyssie are so supportive and available throughout the program. The facebook group is like having a team of people all moving forward with the same goal. The program ended up being really fun and I now have a lifelong way of eating that is healthy, balanced, and allows for so much flexibility no matter what situation I am in. Tammy and Lyssie are top notch nutritionists and I am forever grateful for them and their program!
-Anna H., Yoga Teacher and Psychotherapist
I still can't believe I've been able to "splurge" on the weekend and still lose weight! You two and the 21-Day Body Reboot have really changed the way I view food and trying to lose weight. I am a "foodie" and have always struggled with balance. And now I know how to eat healthy, enjoy my favorite foods and lose weight, yay!
-Karen P., Georgia
We're super-excited for you to try our new and improved program and for you to love your body and your life.
But don't worry! Fill out the form below to be the FIRST to know when the reboot reopens!
You'll also receive email updates from us.
Today is the perfect day to get started.
Waiting up until this point has benefited you and allowed you to:
Gain a clear vision of exactly how you want to live your life: eating with ease and confidence.
Be certain that you're ready for a change.
Whether you've tried other methods or you haven't, it's never too late to start loving your body and feeling confident in your clothes for good.
Thank you for being the most effective counselors a woman could ask for. Thanks for all the encouragement and advice. Once Again- your program is the most effective of anything I've ever used….and I've used a lot of them.
-Janice M., New York.
We have poured our hearts into building the 21-Day Body Reboot™, a program that is designed to help you transform your body and reshape your life. We are so confident that if you fully participate, you will benefit from the principles we teach, and so we provide a 100% money-back guarantee.program that is designed to help you transform your body and reshape your life. We are so confident that if you fully participate, you will benefit from the principles we teach, and so we provide a 100% money-back guarantee.